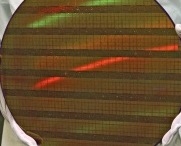 "Renesas Electronics has been promoting the realignment of Renesas Group's manufacturing sites in Japan in an effort to strengthen its financial base," said Renesas in August last year. "As part of this process, Renesas Electronics is working to maintain and strengthen technology in the areas where its strengths lie, such as flash MCUs and low-power operation technologies, while concentrating and consolidating its front-end facilities based on production efficiency and cost-to-performance ratio."
"Sony is positioning the imaging business as one of its core electronics businesses. As part of this strategy, Sony has been exploring opportunities to increase its production capacity for image sensors, a key component used in mobile products such as smartphones and tablets, for which increasing demand is anticipated," said Sony in 2012.
After the transfer, the system LSIs and others produced at the Tsuruoka factory will be produced there for Renesas by Sony Semiconductor on a contract basis for a certain period of time as agreed by Renesas Electronics and Sony.
"After expiration of that period, Renesas Electronics will shift the production of the system LSIs to its Naka Factory or discontinue production, as Renesas Electronics previously announced to its customers," said Renesas.