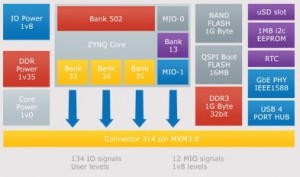 Wokingham-based EnSilica has already expanded its semiconductor design services in the US and Canada including sales of its eSi-RISC family of configurable, embedded processor cores.
It has also recently established a subsidiary company in Sunnyvale, California. The appointment further complements the opening of EnSilica's design and verification centre in India last year.
"We have extended our international footprint considerably over the past few years," said Ian Lankshear, CEO of EnSilica.
"Our partnership with Cross Border Technologies will enable us to actively develop new business opportunities in key European and Asian markets, in parallel with our ongoing expansion efforts in the US and our core home market," said Lankshear.
Munich-based Cross Border Technologies will represent EnSilica's full range of turnkey ASIC and FPGA design capabilities, from system level design, RTL coding and advanced verification using a range of methodologies including UVM through to analog/mixed-signal modelling, physical implementation and embedded software services.
It will also represent EnSilica's portfolio of IP including its eSi-RISC highly configurable 16/32 bit embedded processors, eSi-Comms range of communications IP, eSi-Connect range of processor peripherals and eSi-Crypto encryption IP.
"EnSilica is an ambitious company and we are extremely pleased they have chosen to partner with us to create a stronger presence in Germany, France, Japan and Korea," said Dr Andreas vom Felde, Managing Director of Cross Border Technologies.