Raspberry Pi design challenge includes universities, colleges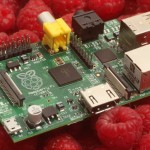 The PA Consulting Group is running a new Raspberry Pi programming competition that includes a Higher Education category open to universities and colleges.
The teams that take part can use a Raspberry Pi plus additional hardware up to the value of £100 and the closing date to submit your project is 31 January 2014. Entrants are challenged to use the Pi to "help the environment".
"Last year we were amazed at the potential that the students showed and it was great to see their enthusiasm about the inventions they had created and brought to life," said Anita Chandraker, head of the IT delivery practice at PA Consulting Group.
"This year we want even more schools to get involved. We hope this competition will continue to raise schools' interest in technology and students' enthusiasm for computer programming."
The competition is open to four categories and the winners of each one will receive £1000:
Primary school years 4-6: ages 8-11 – Entries in this category should be driven by teachers and/or interested parents. Alternatively, Cubs or similar activity clubs can join. Teams should comprise up to six entrants and at least one adult mentor.
Secondary school years 7-11: ages 12-16 – Entries in this category can be driven by teachers, interested parents, scout leaders and young enthusiasts. Teams can comprise up to six entrants and at least one adult mentor.
Secondary school years 12-13: ages 16-18 – Entries in this category can be submitted either by teams of children or by adults organising activities at schools and after-school clubs. Teams can comprise up to six entrants and should include at least one member over the age of 18.
Higher education – undergraduates – Entries should be submitted by individual teams, not by universities or colleges. Teams can comprise up to two entrants.
Note that all entrants must be based in the UK for the duration of the competition.
Read more information about the competition raquo;
Winning entries from last year's competition included:
An air quality and weather surveillance station made with a Raspberry Pi that takes in information about air quality through attached sensors and uploads it directly to the internet, where it can then be viewed and analysed on a smartphone or tablet.
A system that enables home owners to monitor the electricity consumption of their home. The electricity-consumption logging system was based on the communication protocol of an off-the-shelf wireless electricity monitor.
You can watch videos of the finalists from last year's competition, demonstrating their entries.