If electronics is the cutting edge of new technology, UK university electronics research is the cutting edge of the cutting edge! Keep up with all the latest electronics-related research and development taking place across the UK.
Free Masters degrees at UCL for female engineers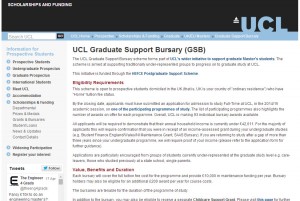 To encourage more women into the engineering sector, UCL has announced it is offering to waive fees on a range of Masters degrees, reports Eureka Magazine.
The engineering courses available include telecommunications, nanotechnology, biochemical engineering, and computer graphics, and the full time Masters bursaries cover tuition fees, maintenance costs, childcare and mentoring.
The website quotes Jane Butler, Vice Dean of UCL Engineering:
"The Graduate Support Scheme actively aims to support female graduates to attain their full potential in the engineering profession. We want to encourage many more women to apply as they are currently vastly under-represented in engineering."

"The scheme is ideal for women returning to work or changing career. It offers mentoring by researchers and senior managers from technology companies to provide a fantastic boost to what can be a wonderful career for a woman to pursue."
If you're interested in apply, visit the UCL Graduate Support Bursary page »

Tags:
Jane Butler
Related Tech News
Share your knowledge - Leave a comment