SETsquared company wins millions in funding for 801.11ad WiGig
SETsquared is the University of Bristol's incubator and it has announced the first of its Enterprise Zone companies to successfully close a multi-million dollar funding round.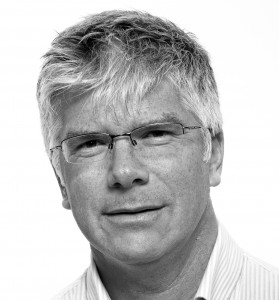 The company? Blu Wireless Technology. The amount? £2 million, through angel investors and funding acceleration groups.
Bristol University writes:
Blu Wireless will use the money to drive further growth and double its staff numbers to 30 in order to accelerate the development of its next generation WiFi (801.11ad WiGig) baseband intellectual property and is working with several of the world's leading semiconductor and system companies to take it to market.

Blu Wireless's 60GHz baseband IP for WiGig and 4G backhaul applications enable transfer speeds of 10Gbps for the near instantaneous transfer of media files, such as 1080p HD or 4K-resolution video. It also allows mobile operators to reduce their operational costs through the use of small cells with high throughput and frequency re-use.
Blu Wireless has been a member of the University of Bristol's SETsquared Centre, the award-winning business incubator, since May 2009 and is now the largest tenant in the centre's space within the new Engine Shed facility at Temple Meads, states the university.
"With the completion of this funding round, we will be executing our plan to become the leading supplier of baseband system IP to manufacturers in the 60GHz sector," said Blu Wireless's CEO, Henry Nurser (pictured).

Nick Sturge, Director of the Bristol SETsquared Centre, added: "We have supported Blu Wireless over the last couple of years in the challenging and tortuous process of raising the investment they needed to exploit the exciting technology that they have. This proves that high quality companies will get funded with the best support, the best team and the best advisers. We are delighted to be helping Henry, Ray and the team through the next phase of growth."