FutureLearn launches Massive Open Online Courses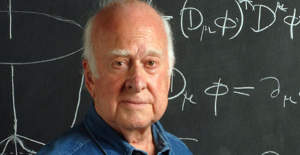 Room has to be found on our Universities blog to flag the official UK launch yesterday of FutureLearn and its MOOCs (Massive Open Online Courses).
The Open Universitty is behind FutureLearn, and it has announced the details of 20 pilot courses, which are set to begin in October this year.
Edinburgh and Southampton are just two examples of universities providing support. See for example, this Introduction on the Edinburgh University website.
What are MOOCs? They are online courses that do not impose entry requirements, so in theory they can be take by anyone interested, anywhere. The idea is that they are self-directed, in that you follow course materials, complete readings and assessments, and participate with fellow learners through online forums.
The theory is that they should meet the same academic standards and be subject to the same internal quality assurance processes as other, on-campus, courses run by universities.
You can read more about the topic on the Times Higher Education website.
Elizabeth Gibney writes:
Most courses will last six to ten weeks, although "mini-Moocs" lasting just two weeks will also be on offer, FutureLearn chief executive Simon Nelson told Times Higher Education.

Speaking at the launch, he said that 20,000 students from 158 different countries had registered for courses in the 24 hours since those who had already expressed an interest were able to officially register.
The first Edinburgh University course is The discovery of the Higgs boson ("Should we be excited about the Higgs boson? Find out more about developments at the Large Hadron Collider, particle physics and understanding the universe."). Note that Professor Peter Higgs himself continues to work at Edinburgh University's School of Physics & Astronomy.
The course starts on 10 February, running for seven weeks, with a scheduled duration of two hours per week.
Image: Edinburgh University – Professor Peter Higgs in front of the Higgs equation