Newcastle drives removal of rare earth metals from electric vehicles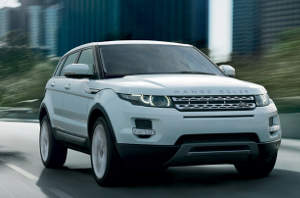 Newcastle University is taking the lead in a £16 million programme – funded by the Technology Strategy Board – to investigate the benefits of high-speed motors for hybrid and electric vehicles.
Newcastle has already researched novel, sustainable and efficient motors, but the new project will see such motors being fitted into the Jaguar Land Rover Evoque within the next two years.
The new motors will replace the use of rare earth metals such as Neodymium and Dysprosium with new designs based on the much more common iron. The motors will also replace expensive and heavy copper with aluminium, says the university, considerably reducing the weight of the electric motor but increasing its recyclability.
"This project offers a real opportunity to drive forward the efficiency and performance of electric vehicles and ultimately take us closer to creating a more sustainable transport system for the future," said James Widmer, who is leading the Newcastle part of the project and is based in the Centre for Advanced Electrical Drives at Newcastle University.
"And this is not just a pipe dream – what this collaboration offers is an opportunity to turn Newcastle's leading research into a real-life solution for the cars of the future. Within two years our motors along with other, novel technologies, will be showcased on our roads."
Read the university announcement – Leading the way in motor technology
The "Evoque_e" Project was announced at the Low Carbon Vehicle Event 2013. Led by Jaguar Land Rover, the consortium consists of eight industry partners and three universities including Newcastle.
See also: In depth: UK green car project