First IC design students emerge from Nottingham's China campus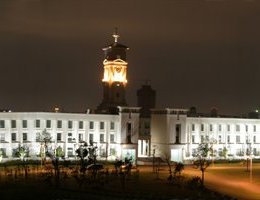 The University of Nottingham is reporting that the first 21 students have completed a course at its Ningbo campus in China (see below). It was part of programme to increase the supply of IC designers in China.
The course was set up and instigated with Sondrel – a system-to-silicon IC design consultancy, and Mentor Graphics, the EDA specialist.
The university writes:
The students have all successfully completed three months of intensive training in the latest IC design methodologies and practices and will be able to utilise their expert knowledge working with many companies in China. Sondrel set up the course in conjunction with Nottingham University and Mentor Graphics to help address the severe shortage of qualified IC designers in the region. China's IC industry is growing very rapidly and has an urgent requirement for these successful graduates who will also benefit the semiconductor industry worldwide. The successful graduates from the course have also been offered a four-month internship at one of Sondrel's offices in China.
Graham Curren, CEO of Sondrel, said:
"We are delighted to see the first intake of students successfully complete the programme," said . "The course includes modules on Digital System Design, Verilog HDL & FPGA design, ARM 7 architectures, IP Integration and Validation, SystemVerilog for Validation and SystemVerilog for Assertion and is proving very popular. A physical design course also runs alongside these modules. The next intake of students will be in October this year."
See also: UK firm and university in China skills initiative