NanoKTN helps secure £3.3m EPSRC grant award to Ilika, University of Southampton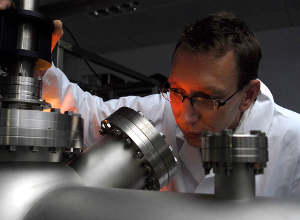 The Nanotechnology Knowledge Transfer Network (NanoKTN) is highlighting an EPSRC award of a £3.3m grant to the University of Southampton for the development and manufacture of advanced composite materials in the area of solid-state batteries.
The grant will be managed by the Professor of Physical Chemistry at the University, Professor Brian Hayden, who is also a founder and Chief Scientific Officer of the University of Southampton spinout Ilika.
The grant apparently covers investment in capital equipment for the fabrication of pre-production quantities of devices including solid-state batteries. The idea is that it will allow the novel battery chemistries identified by Ilika's high throughput methods to be applied on a larger scale suitable for technology transfer into full-scale manufacturing processes.
The facility, says NanoKTN, will be unique in the UK and represent an important advance in establishing a manufacturing process for solid-state devices.
"The NanoKTN has been a consistent supporter of Ilika's technology since the formation of the company," said Graeme Purdy, CEO of Ilika. "We have been working closely with the NanoKTN's Nano4Energy focus group to promote the growing importance of the UK's electrical energy storage devices market and believe that the findings of this focus group have positively influenced government's understanding and appreciation of this important area. This grant award by the EPSRC is a translation of that same ethos into a direct investment. The award of this grant provides the University, Ilika and the UK with a unique scale-up facility with the ability to translate lab-scale innovation into prototype devices capable of generating significant commercial impact."

"The NanoKTN has worked closely with Ilika since its spinout from the University of Southampton in 2004 and we are naturally proud of the positive contribution that we have made to the success of the company to date. We have been working with key UK industry players to identify new industries and markets for UK companies," said Dr Martin Kemp, Theme Manager at the NanoKTN and lead on the Nano4Energy focus group

"Electrical energy storage devices represent a key growth market needing performance improvements, and these are increasingly dependent on nanotechnology. Working with our UK partners, we hope to assist the pull through to commercialisation of nanotechnology applications to further drive UK clean energy manufacturing success. This new facility will significantly broaden the UK's scale-up capabilities for energy storage devices."
The NanoKTN facilitates the transfer of knowledge and experience between industry and research, offering companies dealing in small-scale technology access to information on new processes, patents and funding as well as keeping up-to-date with industry regulation. The four broad areas that the NanoKTN focuses on are: Promoting and facilitating knowledge exchange, supporting the growth of UK capabilities, raising awareness of Nanotechnology, and providing thought leadership and input to UK policy and strategy.
For more information about the NanoKTN, visit www.nanoktn.com