If electronics is the cutting edge of new technology, UK university electronics research is the cutting edge of the cutting edge! Keep up with all the latest electronics-related research and development taking place across the UK.
EPSRC funds photonics research at University of St Andrews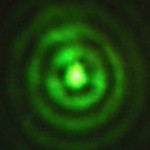 The University of St Andrews has announced a new grant for research into photonics, for the exploration of light.
The £1.5m grant will be made by the EPSRC (Engineering and Physical Sciences Research Council).
"This award is a testament to world-class advances in light beams made by St Andrews scientists over the years and reinforces our position as a truly international centre of excellence in this field," said Professor Kishan Dholakia of the School of Physics & Astronomy, who will lead the project.

"Importantly, this field has exceptional scope for fundamental concepts and will impact upon societal challenges in neuroscience, healthcare and climate change. The award is most timely with UNESCO declaring 2015 the International Year of Light; our award will allow us to play a pivotal role in various activities and initiatives enabled by this opportunity."
More details are on the University of St Andrews website »

Tags:
EPSRC
,
photonics
,
Professor Kishan Dholakia
Related Tech News
Share your knowledge - Leave a comment