Welcome to Work Break, the section of ElectronicsWeekly.com where we hope you'll come and take a break from the tough business of designing and manufacturing electronics.
The Work Break adds several new sections to the website, including Sudoku, two cartoons and a puzzle area.
A weekly cartoon of everyone's favourite engineer.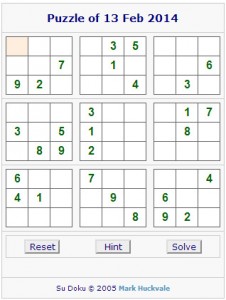 Enjoy the popular numbers game on ElectronicsWeekly.com. Our puzzle is a medium grader, updated daily.