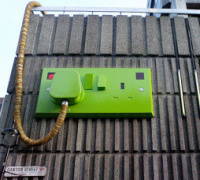 Welcome again to the wonderful but sometimes weird world of wireless comms, written by Joel Young, CTO of Digi International
In the spirit of green, there has been a lot of talk lately about the need to unplug all those unused wall-warts (also known as those little black transformers that seem to be required for most every little electronic gadget).
Convention says these wall-warts consume some power when they are plugged in, even if there is no load.  Typical items are battery chargers, etc.  When we stretch our analysis a bit, we also recognize that there are many electronic gadgets that remain plugged in and consume power when they are turned off. Typical items here are your DVD player, television, etc. We like to think of these devices as "sleeping."
In an effort to understand this better, I decided to take in inventory of my own house and then look at the power consumption of all these little gadgets. I have no idea if my house is a typical house or not.  My inner geek, which loves electronic things, is often conflicted with my greener side.  Hence, I'll let you judge for yourself. However, I strongly suggest that before you decide to judge, you take an inventory of your own home.In doing my analysis, I categorized the devices into three categories:
1) Naked wall-warts – these are the power supplies that are plugged into a socket with nothing really attached. They are plugged in 24×7 and are only connected to actual gadgets perhaps 10 percent of the time.
2) 24×7 wall-warts – these are the power supplies that are plugged into devices that are ON all the time. The best example of this is my WiFi access point. Hence, I only look at the total power of the device.
3) Sleeping gadgets – these are gadgets that use power even when they are turned off.  I like to think of them as sleeping. Example of this is my computer on standby which consumes about 3 watts.
So the results are… (remember, before you judge – inventory your own home).
Total gadgets were 102, of which 52 fell into the naked wall-wart category, 24 are on 24×7 and 26 are sleeping.
I measure the power usage of all these devices and added them up (quite a time consuming task for which I received a lot of grief from the rest of my family).

While every little bit counts, it turns out that the naked wall-warts really only amount to 189 kWh per year. While every little bit does add up, I think I'm better off trying to reduce the 3,600 kWh per year used for air conditioning.
—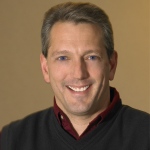 Joel Young, VP of Research and Development and CTO at Digi International, has more than 22 years of experience in developing and managing data and voice communications. He joined Digi International in June 2000 and in his current role he is responsible for research and development of all of Digi's core products.
Prior to joining Digi, Joel was VP of Sales & Marketing at Transcrypt International where he was responsible for sales, marketing, and product development for all information security products. During his tenure at Transcrypt, he also served as VP of Product Development and VP of Engineering where he was responsible for engineering, research and product development for wireless communications products, cellular telephony, wireline telephony and land mobile radio, data security and specialized digital radio products.
He also served as District Manager for AT&T Business Communications Services where he was responsible for the creation and implementation of voice processing and network database strategies, including deploying new voice processing platforms into the AT&T switched network for private network and other outbound calling services.