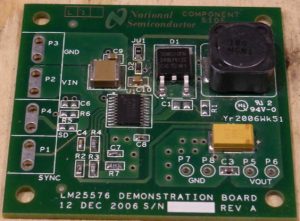 Enter hot air soldering equipment.
At this point, credit to former colleagues who did this day in and day out, flawlessly.
Fiddling with an old PC motherboard PCB – obtained from the local waste transfer station – provided practice.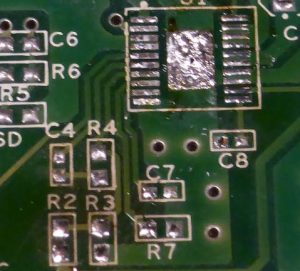 The 410°C temeperature setting was inspired by an entry on EEV blog.
And when it came to the real thing, it came off with a bit of scorching – it takes a while to heat through to that pad. Several small components disappeared at the same time, but damage was kept away from the important capacitors and inductor.
Solder-wick cleaned up the pads.
So, job done, in a somewhat scruffy way.