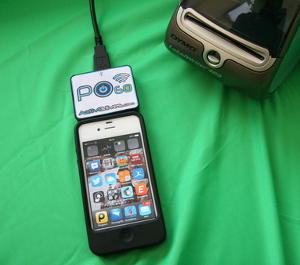 The POGO is device that plugs into the headphone socket – much like Pressy, the multifunction Android button controller – but then acts as a USB host supports Bluetooth LE communications, even if these aren't originally supported in the device.
It was actually designed to solve a particular problem, say its creators – a means for the users of its fitness and medical devices to get their data into the Cloud…
They write:
So we thought, wouldn't it be great if we found a way to let other App developers connect devices to their Apps using POGO. But we need a Software Development Kit to make this possible and we are seeking support to develop this project and we need £5,000 to develop and test this software which we will make open source thereafter.

In return for supporting this Open Source software development project, we will provide you with a production version of the POGO device as your development platform and a copy of the SDK. You will be free to use the code, incorporate the code and commercialize the code within your own products and apps without further license or royalties.
Their goal is to raise £5,000, and at time of writing have 21 days left.
See also: What is… a GATT Service (Bluetooth LE)