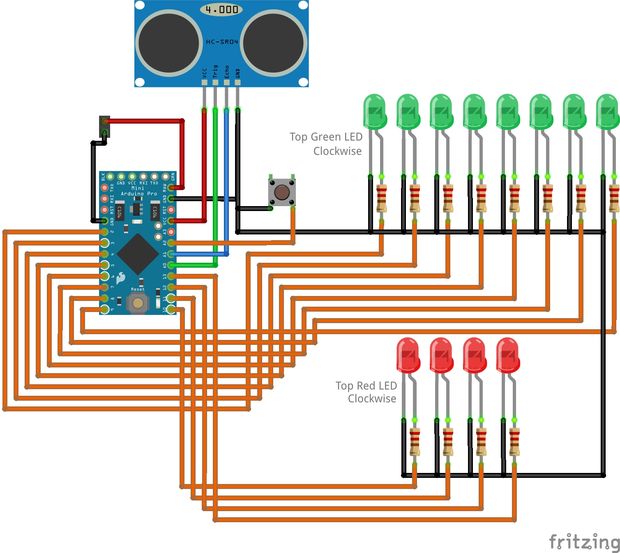 It's featured on Instructables.com, and credit goes to addictedToArduino.
"I decided to design a device that would allow me to park in the exact spot every time," the creator writes.

"I love working with arduinos, leds, sensors, and nearly anything else electronic, so I knew from the start that it would probably end up as a contraption with an Arduino inside and a bunch of leds on the front!"
The code available includes an LED countdown during the calibration process – you setup the device by pressing a button when your car is correctly positioned.
Note that – as with the Garage Sentry – it's not a project for beginners. The maker addictedToArduino warns there is "complicated, tight soldering" involved.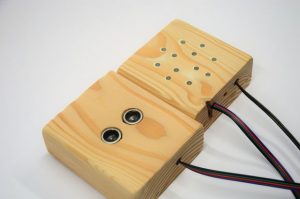 The full bill of materials?
1x 2×4 enclosure – at least 8″ long
8x Philips Screws – Preferably 1″ Long
1x Power Supply – 5 volt, 850mA
1x Arduino Pro Mini – 5 volt, 16MHz
1x HC-SR04 Ultrasonic Distance Sensor
12x Through-Hole Resistors – 220 ohm, 1/4 watt
8x Green LEDs – 5mm Here
4x Red LEDs – 5mm Here
1x Tactile Pushbutton – 6mm
3x Four Conductor Wire Sold by the Foot – 22 gauge
1x Stranded Wire – 28 gauge
And, as always, you can follow all the steps for construction on the excellent Instructables site.
Thanks to Sue P. for highlighting this one.