The open source gateway is designed to enable faster IoT GPS systems.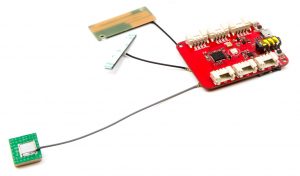 The idea is that the Wio helps you track something that can move and then upload that data wirelessly. SeeedStudio writes:
The Wio GPS Board is well suited for outdoor projects where the device can connect to the GPS satellites and provide a realtime location of the item it is attached to. The GPRS provides a moderate bandwidth which allows immediate interaction between the user and device. Some example projects could be a bicycle sharing service, tracking pets or livestock, locating a vehicle, or even keeping track of a child.
The Wio GPS Board is available for preorder on 21 April on seeedstudio.com and will cost $39.90.
The company already sells a Wio Link Starter Kit, based around the use of Grove sensors.
The front of the board includes a GSM power button, a reset button, a Micro UDB connector, 3.5mm AUX, and a battery holder. See the diagram below.
Further below that is pictured the back of the board.