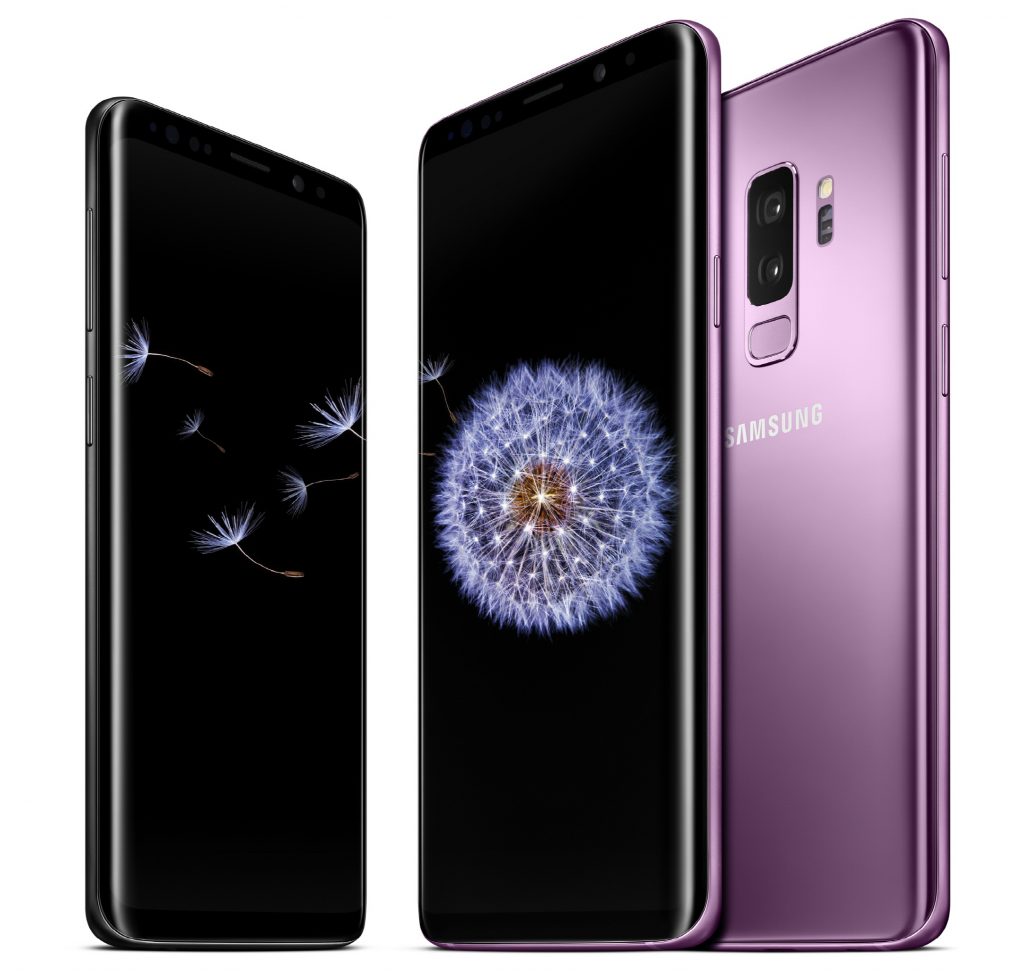 Launched at the recent Mobile World Congress, the IoT-friendly Galaxy S9 (and its larger screened cousin, the S9+) featured a new edge-to-edge Infinity Display, a new dual aperture lens for a claimed best-in-class low light camera, super slow-mo video, new stereo speakers for a surround effect supported by Dolby Atmos and AR Emoji…
Check out, for example, the teardown from TechInsights.com, which has begun identifying components and socket wins within the device.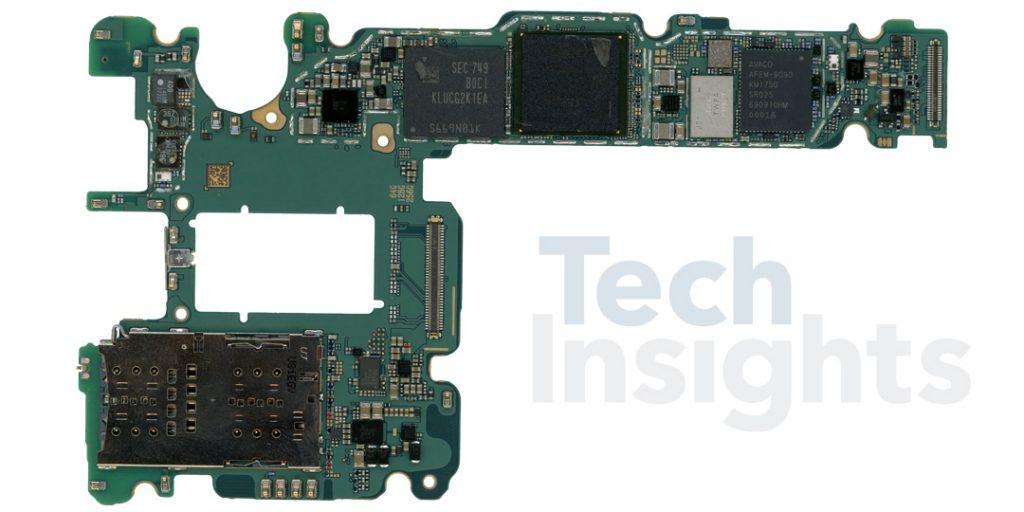 For example, check out their blog for board shots, which identify components such as:
Maxim MAX98512 Audio Amplifier
Avago AFEM-9090 Front End Module
Skyworks SKY77365-11 Power Amplifier Module
Murata fL05B Power Amplifier Module
Shannon 735 Envelope Tracker
Samsung Exynos 9810 + Samsung 6 GB LPDDR4X (PoP)
Samsung KLUCG2K1EA-B0C1 NAND Flash
Maxim MAX77705F PMIC
Broadcom BCM47752 GNSS Receiver
IDT P9320S Wireless Charging Receiver
In a bit more detail, it describes the Galaxy S9+ model's use of the Application Processor Exynos 9810.
The Application Processor module is a Package-on-Package (PoP) with Samsung's own 6GB LPDDR4X SDRAM K3UH6H60AM-AGCJ. We were hoping to see the rumoured DDR5, but this version of the phone still includes the LPDDR4X.

The Exynos 9810 is fabbed in Samsung's 2nd generation 10nm FinFET process 10nm LPP. According to Samsung, the 10LPP process technology allows up to 10% higher performance or 15% lower power consumption compared to its first generation 10nm LPE (Low Power Early).

TechInsights has already analysed the Samsung 10LPE process technology found inside the Qualcomm Snapdragon 835 and Samsung Exynos 8895 APs. We have published a few competitive technical analysis reports such as Digital Functional Analysis Report (DFAR), Advanced CMOS Essentials (ACE), and Transistor Characterization Report. We will also analyse the Samsung 10LPP process in a few report formats.
It promises more detail in coming weeks about the Wireless Comms module and Power Amplifier Module, and such like.
iFixit
iFixit are also sharing their comprehensive teardown online.
Thee aspects they highlight include the aperture-adjusting dual camera array and attempt at animated emoji. For example:
"The aperture-adjusting dual camera array uses its wide-angle f/1.5 setting for low light, and the f/2.4 for crisp everyday photos. While most cameras use at least five blades to adjust their aperture, the S9+ gets away with just two blades to switch between its two settings."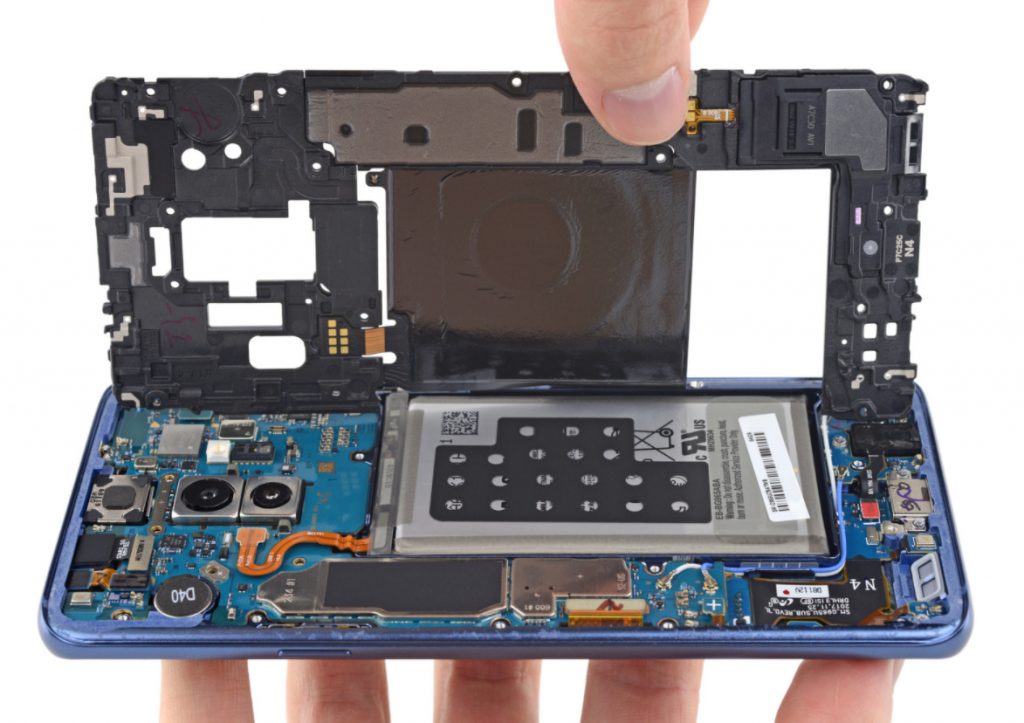 Its overall verdict? The phone gets an iFixit repairablitry score of just 4 (similar to the S8 and Note8 scores). Not disastrous, but not good.
It says that positive aspects – such as having modular components that can be replaced independently – are outwighed by issues around the screen. For example, that replacing it requires removing the glass rear panel and disassembling the entire phone while also battling tough adhesive…