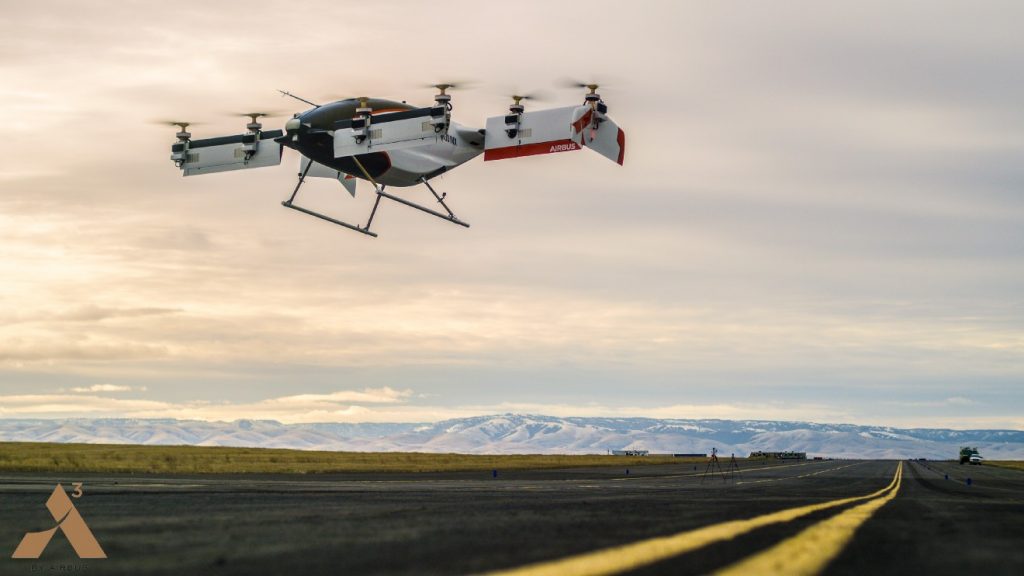 This is a joint venture between Airbus and A³ and it involves an electric VTOL aircraft (vertical take off and landing) that carries a single passenger.
Alpha One
The flight took place on 31 January in Pendleton, Oregon, and the full-scale aircraft – called Alpha One – reached a height of 5 meters (16 feet). The first fully self-piloted flight lasted 53 seconds before a safe landing.
The test was two years in the planning and building.
You can read more on this Medium blog post by the Verhana team. Zach Lovering writes:
Following the completion of this successful test, the Vahana team will continue development and perform further flight tests to transition and forward flight.

We also have identified a new partner for our motors, MAGicALL. The California-based company designs and manufactures custom, cutting-edge components (motors, generators, inductors, transformers, etc.) with impressive performance on rapid and affordable delivery schedules. We will begin using the MAGicALL motors soon, and will provide additional technical details and insight.
Spec
The spec for the Verhana aircraft is as follows:
Width: 6.2 m / 20.3 ft
Length: 5.7 m / 18.7 ft
Height: 2.8 m / 9.2 ft
Takeoff Weight: 745 kg / 1642 lb
We wish them good luck. It only remains to say…
Vahana I am coming!…
Thanks to Sue P. for highlighting this one.
[Via New Atlas]