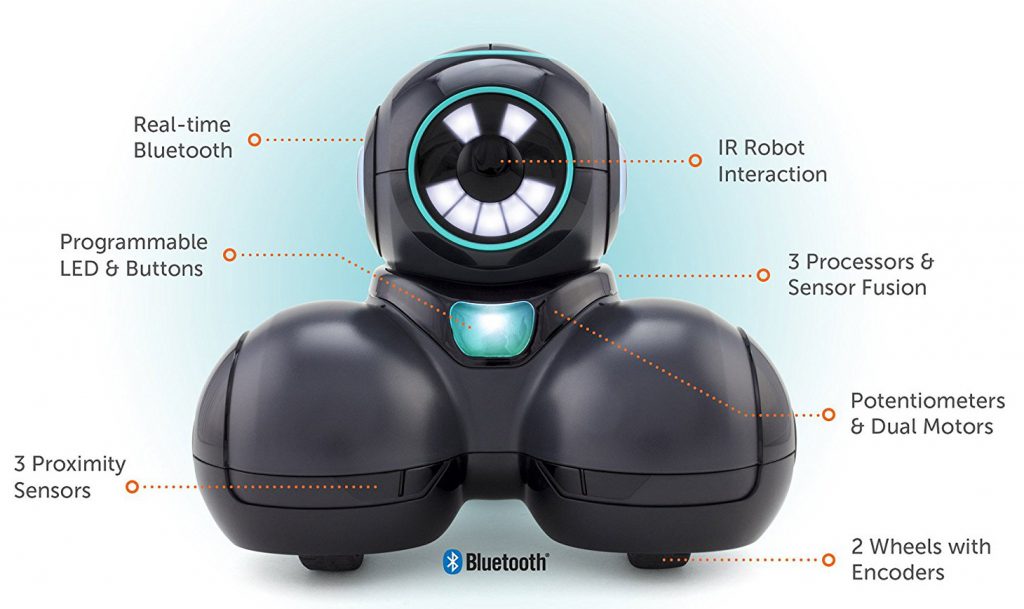 What can Cue do? For example, you are guided to program "robot adventures" using the Cue's proximity sensors, encoders, gyro, accelerometer and microphones. You can switch from block-based coding to JavaScript according to taste.
The Cue device is aimed at children aged 11 to 14, and joins Wonder Workshop's existing ready-to-play robot duo, Dash and Dot.
Emotive AI
The company writes:
[Cue] was designed to engage users emotionally, and its intelligence, humour, and deep content surface within chat interactions and autonomous behaviours. Cue's extensive.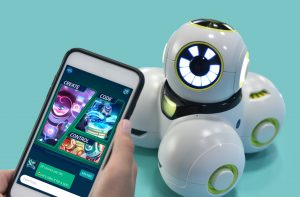 To help engagement with kids, you can personalise the Cue by choosing an avatar – Pep, Smirk, Charge and Zest – for the device to have a different "personality". This is the "Emotive AI" and its chat library reportedly includes 30,000 responses with a vocabulary of 170,000 words.
Another feature is communication, via text messages, to get "snappy answers" and jokes coming back.
Weighing in at 1.2 Kg, the attractive looking device measures 24 x 23 x 20cm.
So, what's the price? Its £170 on Amazon, with the associated apps for Android and Apple iOS devices being freely available.
Languages supported are English and French.
Dot Creativity Kit
Also, check out the Dot Creativity Kit, from Wonder Workshop, to help extend the Dot device. For younger kids – children aged 6 to 10 – the green robot presents its owners with 20 'do-it-yourself' robotics projects.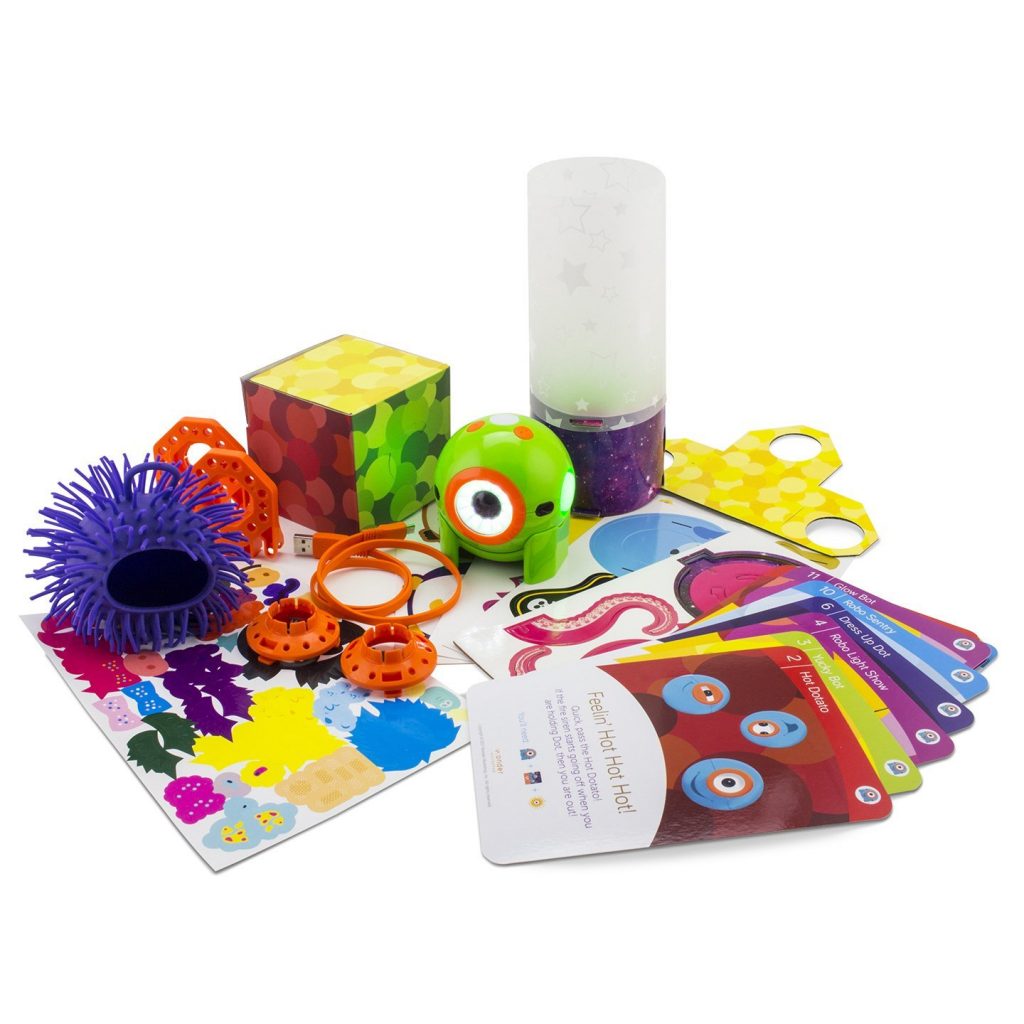 These include 10 "costume changes", 100 reusable stickers and hundreds of possible coding and tech challenges,
"Helping them to develop essential problem-solving and creativity skills," writes the company, "Dot's projects range from crafting, active play, and code breaking, to storytelling and construction."
It retails for £79.
Coding
"Despite its prevalence in the world, coding is still considered to be a difficult subject/skill to learn, but everything becomes easier if you can make it fun," says Wonder Workshop CEO and Co-founder, Vikas Gupta. "Cue and Dot are equal parts learning tool and toy. They have been developed to teach children vital skills, widely prized on the jobs market, without browbeating, allowing them to develop at their own pace."

"Wonder Workshop want to enable every child to be innovators of their digital environment, empowering them to learn to code through smart robots. Learning to code is not the only benefit either, through the process children develop and hone their problem solving skills as well as the ability to collaborate with others through interactive fun experiences for any skill level."
The company says its systems have already been adopted in 12,000 elementary classrooms worldwide.