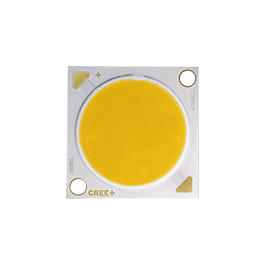 "With more than 6,000 hours of LM-80 data available, the expanded family enables lighting manufacturers to upgrade their designs for DesignLights Consortium and Energy Star eligible applications, such as track, down-light and outdoor lighting," said the firm.
CMT and its recently-announced High Current CMA leds spread Cree's metal-based CoB across form factors that are compatible with most commercially available holders and optics, according to the firm.
Power ratings range up to ~180W (~54V 3.3A) CMT2890 which is rated to deliver between 9,830 and 20,590 lm.