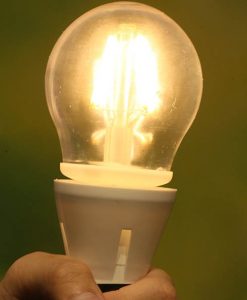 Researchers came from State Key Laboratory of Ultra-precision Machining Technology and the Hong Kong Polytechnic University (PolyU), working with a 2015 grant of HK$100,000 (increased to $120,000 since 2016) from the PolyU Micro Fund. A product is expected this year.
Output is not stated, but  energy consumption figures released by the team centre around a 1,300lm bulb.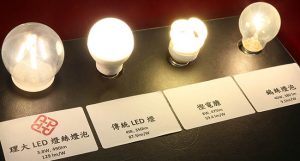 Light output is over 300° and is said to parallel that of an incandescent bulb. CRI is said to be "Comparably high, it enables original colour projection of objects as if they are in natural light".
"Instead of ceramic and sapphires, aluminium, with good thermal conductivity, high reflectivity and affordable price, is chosen as the substrate material, to achieve longer lifetime and higher lumen at a lower cost," said PolyU. "Many tiny led chips with small power which are mounted on both sides of the substrate. This design will reduce energy loss and generate even light diffusion, without affecting luminosity."
Injection moulding technology developed by PolyU (at its advanced optics manufacturing centre) is used to mould the seamless and transparent spherical case.
The psu is built-in.