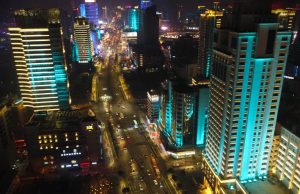 "The project, one of the largest of its kind, is aimed at boosting the city's cultural heritage and tourism, as well as stimulating commercial activities in the city centre", said Philips.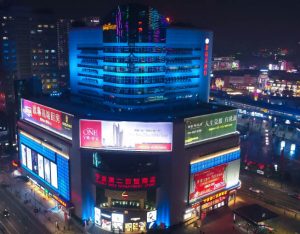 Designed by Toryo International Lighting Design Center and Huazhang Lighting Design, the installation uses nearly 2,000 Philips Color Kinetics fixtures controlled and managed by Philips ActiveSite software.
"The lighting design of the Zhongshan Road took advantage of a mix of colour architectural lighting and narrow projection," said Toryo concept designer Dongliang Xu.