So, 56 years ago started a story in Electronics Weekly's edition of January 25th 1961.
The story continues:
These are the parent companies of the British firms Texas Instruments and Standard Telephones & Cables.
The agreement is also for Texas Instruments to supply a portion of ITT's needs for semiconductor devices and components.
Mr. P.E. Haggerty, president of Texas Instruments, observed, "This agreement provides us with important business, especially for our plant in England and our new plant in France."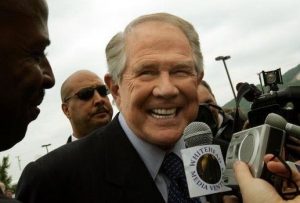 It is a matter for conjecture as to how much this will affect the transistor division of STC. But there can be no doubt that Europe was in the mind of Mr. H. S. Geneen, president of ITT, when he said that, "Our continuing expansion, as well as our consumer activities in Europe, require an assured source of high-quality components."