Apple's revenues approach the GDP of Finland which is 44th in the world GDP league; 
Amazon's revenues are close to the GDP of Portugal which is 47th in the world GDP league;
Alphabet's revenues top the GDP of Puerto Rico which is 64th in the world GDP league.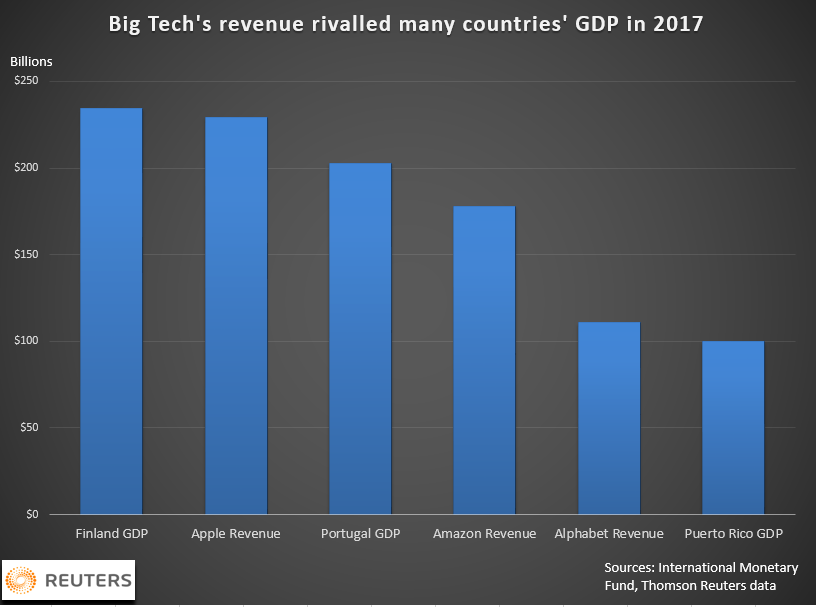 Apple's share price of $188 gives it a market cap of $944 billion – when the shares hit $195, its market cap tops $1 trillion.
Amazon's market cap is $780 billion followed by Alphabet on $765 billion and  Microsoft on $749 billion.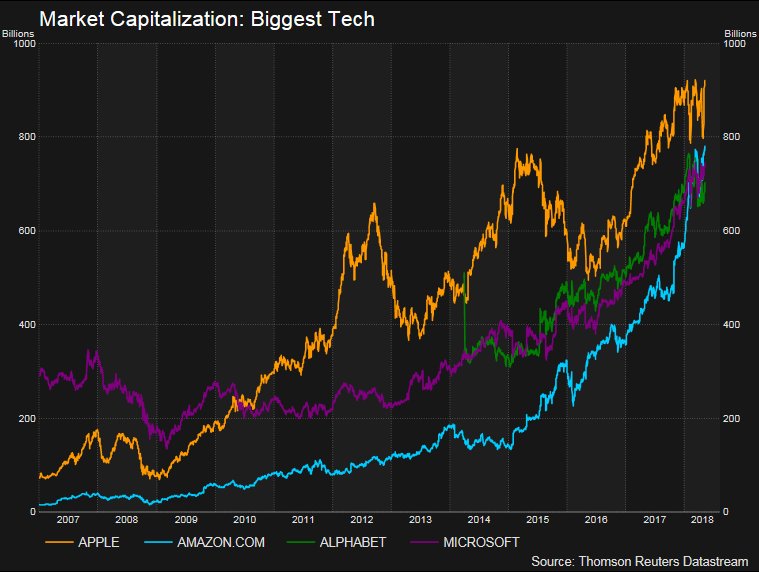 Add in Facebook to these four  and their combined revenues approach $700 billion.