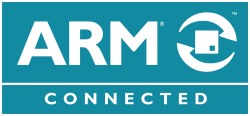 I highlighted the Cortex-M4 Development tool seminar yesterday, but there is another session added to the ARM Connected Community programme: Optimizing Linux Applications on ARM Processors
It will be run by both John Bernard (Global Marketing, Canonical) and Mark Onions (Director of Marketing, ARM), and last 60 minutes. The date to note is Wednesday 20th October, 3.30pm – 4.30pm.
The seminar abstract:
Today's embedded platforms run high performance operating systems such as Linux, leading to many desktop style applications being made available on them. However, great care needs to be taken in optimizing these applications in order to provide a compelling user experience. This presentation demonstrates how the latest development tools for Linux are used to more easily develop embedded Linux applications and help identify bottlenecks to improve the applications performance.