Clifford Dive, business development director at Sentec, will present a keynote presentation on Thursday October 21 at Embedded Live, which takes place at Earls Court, London.
   
Sentec's smart metering technology is now included in over five million – around half – of the smart electricity meters installed in the US.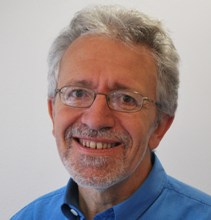 Clifford Dive's presentation is aimed at the 'Connected M2M Devices' audience,  particularly in the smart metering and smart grid sector.
Coming initially from a technical background in the early days of real-time microprocessor products, a large part of Clifford's business life has been dedicated to embedded software development
Before joining Sentec this year, Dive woked for three years with mobile phone giant Qualcomm, initially leading the professional services team, and later promoting product innovation in the User Focused Innovation Team.
Embedded Live 2010 is now taking delegate registrations for the UK exhibition which takes place at Earls Court, London 20-21 October 2010.