The events will be held at The Cambridge Belfry, Cambourne, near Cambridge on 12th June and at The Oxford Belfry, Milton Common, near Oxford on 27th June.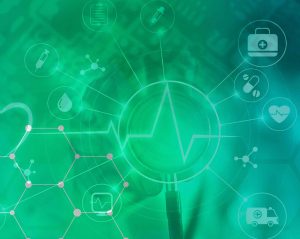 The Wisbech-based distributor is working with suppliers ST, Advantech, Analog Devices, Panasonic, Renesas, Rohm, Varta and Omron which will be represented at the Healthcare Conference and Exhibition.  
On the conference agenda will be the design of healthcare diagnostics, clinical monitoring equipment, life science and medical instrumentation as well as health and wellness device design.
Andrew Pockson, divisional marketing manager at Anglia, writes:
"Whether you're new to the field or have substantial experience, the Anglia and partners' conference will give you fresh insight with detailed technical presentations from some of the biggest names in healthcare technology."
Product demonstrations will include sensing, digital processing, connectivity, linear and mixed signal solutions, display technologies, power solutions and embedded products for healthcare.
Free evaluation boards will be available to all attendees and refreshments and lunch will be provided.  
The event will take place on 12th June at The Cambridge Belfry, Cambourne and 27th June at The Oxford Belfry, Milton Common.