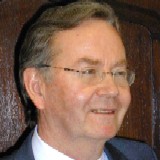 Charcroft launched a connector division late last year, and Harwin is third manufacturer to appoint the Wales-based firm as a franchised distributor. The first two appointments were Wearnes Cambion and Vitelec.
"Harwin has an excellent reputation within our existing customer base and many customers have expressed an interest in being able to consolidate their vendor lists by sourcing both passive and interconnect from Charcroft," said sales director Edmund Coady.
Charcroft will sell Harwin's full range of standard and application-specific connectors, it said, and with defence and aerospace in mind will particularly support Harwin's 2.0mm Datamate connectors.