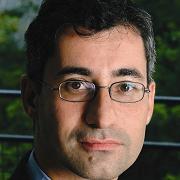 Apart from a few named customers, notably Airspan, PicoChip has been unable to name a number of its partners. Strictly speaking it is still under a non-disclosure agreement with Intel.
"Lots and lots of people are using us, some very, very major ones… so that's very nice," said Rupert Baines, PicoChip's v-p of marketing.
"The credibility and the endorsement [of being used by Intel] is huge. In WiMax Intel is very much the person making WiMax happen," Baines added.
The Glenfield board is an Advanced Mezzanine Card (AMC) module that can be used standalone, or plugged into an advanced TCA card or a basestation. The board features the PicoChip PC102 array processor, running its PC8520 application software for the 802.16d WiMAX standard. Intel's own network processor handles the MAC and control functions.
Baines said that, once work is completed on software for the 802.16e version of WiMAX, which adds provision for mobility, it will be directly portable to the hardware.
"We're working on [802.16e], it's very real, we've got customers signed up on it," he said. "But we haven't disclosed any details yet."
PicoChip also looks set to benefit from BT's 21st Century Network (21CN) project. In April Fujitsu Telecoms was awarded the contract to supply access technologies (DSL, WiMax and fibre) for 21CN. Airspan supplies WiMAX equipment to Fujitsu, and PicoChip supplies chips to Airspan.
www.picochip.com