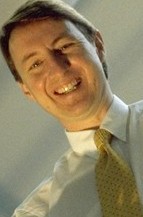 "The reason for doing it now is because we have targeted our automotive IP at the key chip suppliers into the automotive supply chain, and all of our customers are global scale companies. It adds to the effectiveness of the sales process if customers can see we are a properly organised public company," Hamish Grant, founder and CEO of Axeon, told Electronics Weekly.
In 2004, the company had revenues of £123,364 with an operating loss of £1.9m. During the year it announced a tie-up with Infineon, one of the world's largest automotive chip suppliers, and a development contract with ITI Energy and MPower to develop an electronic fuel gauge for cars powered by lithium-ion batteries.
"California's Automotive Regulations have mandated a 30 per cent reduction in engine emissions by 2011, and hybrid cars are one way to achieve this. Lithium-ion batteries offer a four times power-to-weight advantage over lead-acid batteries, but they are difficult to control. If they get a sensible fuel gauge, then they can use lithium-ion batteries," said Grant.
Axeon's neural network-based technology is targeted at providing better combustion control for automotive engines and therefore fewer emissions.
"Neural networks are a great non-linear problem solver," said Grant, "in order to get better combustion control, you have to take account of all the non-linearities that people used to put on the too-difficult-to-do pile."
www.axeon.com