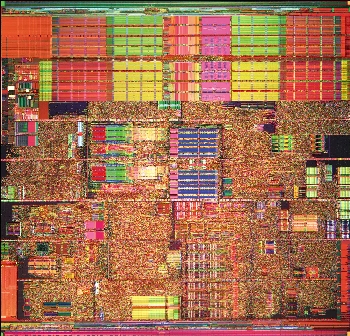 The prediction came as Intel outlined its strategy for multi-core processors and increased use of multi-threading within processors. Its first dual-core processor is due to be released next year.
Without going to multiple cores on a package or die, the performance increase might be only three times.
Intel's first dual-core processors are described as an "evolution of hyper-threading" to create two virtual cores running on a single physical device.
Dual-core micros will be made using the current 90nm generation process. Intel would not discuss whether devices will be two die in a package or two cores on one die. Each core could be based on the current Prescott die.
Further multi-core devices will come at the 65nm node, said Intel, and will extend to mobile processors for laptop PCs.
By 2006, Intel reckons that over 70 per cent of all desktop and mobile processors will be dual-core, a figure that rises to 85 per cent for servers.
The first such desktop platform will be based on a 90nm dual-core processor called Smithfield, with a 65nm version due in 2006.
For laptops the 65nm Yonah processor with power management will ship in 2006, said Intel.