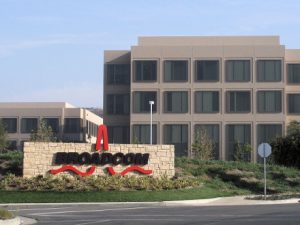 CFIUS' letter said: "Broadcom's statements indicate that it is looking to take a 'private equity'-style direction if it acquired Qualcomm which means reducing long-term investment, such as R&D, and focusing on short term profitability."
Not so, responds Broadcom. "Broadcom will not only maintain the R&D resources Qualcomm devotes to 5G and innovation in future wireless standards – we will also focus R&D spend to those critical technologies that are essential to the U.S.," says Broadcom.
Here is the Broadcom statement;
"Our Pledge to Leading 5G
Broadcom has a successful 50-year heritage of building leading communications technologies including Wi-Fi, broadband access, network switching and routing. With its proven track record of investing in and growing core franchises, Broadcom is committed to making the U.S. the global leader in 5G."
"Broadcom acquires companies to focus resources and strengthen leadership in their core franchises. In the case of Qualcomm, this will be 5G cellular.
"Our Pledge to Accelerate Innovation and R&D"
"Broadcom has a proven track record of managing R&D for maximum impact and investing in core franchises. Broadcom will not only maintain the R&D resources Qualcomm devotes to 5G and innovation in future wireless standards – we will also focus R&D spend to those critical technologies that are essential to the U.S."
"Consistent with our commitment, Broadcom is pledging to create a new $1.5 billion fund with a focus on innovation to train and educate the next generation of engineers in the U.S. This will ensure America's lead in future wireless technology."
"Importantly, Broadcom will fund enhanced R&D through lawful business practices rather than predatory and anticompetitive behavior. There is no truth to Qualcomm's argument that its anticompetitive licensing practices are needed to fund a robust R&D effort."
"Our Pledge to Creating a Stronger Combined American Company"
"Broadcom is in every important respect an American company, with a lineage of great American technology icons like Hewlett-Packard, AT&T, Broadcom Corp., and Brocade Communications Systems, Inc. We are now in the final stages of redomiciling to the United States, and that process will be complete no later than May 6, 2018. When we complete our acquisition of Qualcomm, we expect to have more than 25,000 employees in the U.S., working to make Broadcom the leading communication semiconductor company in the world."