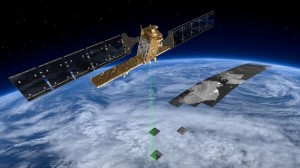 Because they fly low, the satellites will deliver faster connections than geo-stationary satellites.
The FCC said SpaceX has been given permission to use frequencies in the Ka (20/30 GHz) and Ku (11/14 GHz) bands.
"This is an important step toward SpaceX building a next-generation satellite network that can link the globe with reliable and affordable broadband service, especially reaching those who are not yet connected," says SpaceX COO Gwynne Shotwell.
Elon Musk has said in the past that such a service could fund his Mars colonisation plan.
See also: China plans ambitious space programme