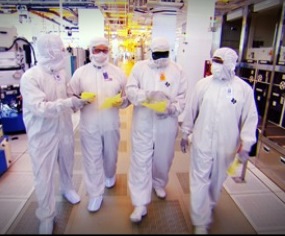 The production value of China's IC industry increased 20.1% y-o-y to $62 billion in 2016, while revenues of China's IC design companies grew 24.1% y-o-y to $24 billion, says the CSIA.
China's top-10 IC design firms' combined revenues accounted for 46.1% of China's overall IC design industry output value in 2016 compared with 38.8% in 2014.
HiSilicon Was No.1 with $3.76 billion of revenues, followed by Spreadtrum with $1.7 billion.
No.s 3, 4 and 5 were Ingenic Semiconductor, ZTE Microelectronics Technology and Huada Semiconductor.
China's IC design companies are focusing on two areas: some companies are targeting PCs, servers and mobile devices, the others are focused on DRAM and 3D NAND.
Under the Made In China 2025 plan these companies are being funded by the China government.
Their aim is $60 billion in design house revenues and a 35% semiconductor market share by 2025