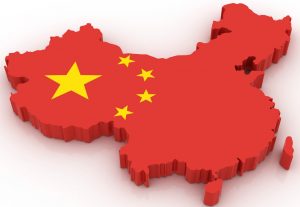 China's IC packaging and testing industry is more mature than its IC manufacturing and design sectors, reckons SEMI, though IC packaging and testing revenue growth has slowed in recent years.
ImageSEMI surveyed 87 semiconductor packaging- and assembly-related companies for the research report, including key semiconductor packaging manufacturers in China.
More than 100 companies compete in China's packaging and assembly market, including leading multinational companies and emerging domestic players.
More than half of China's packaging companies are located in the Yangzi delta region, while midwestern China has emerged as a hotbed for packaging plants.
Compared to other world regions, China's investments in IC packaging and testing saw the fastest growth over the past decade, with domestic manufacturers securing strong support from both national and local governments to ramp capacity and technical capabilities.
The top three domestic packaging companies – JCET, Huatian, and TFME – all entered the top 10 global OSAT rankings following expansions and acquisitions from 2012 to early 2016.
Packaging companies such as SPIL, TFME, NCAP continue to build new plants.
As a major manufacturing region for LED products, China has become more prominent within the semiconductor packaging industry. China's LED product sector grew to $13.4 billion (half of IC packaging) in 2017.
In 2017, China accounted for about 26 percent of the global packaging materials market, with China's packaging materials revenue forecast to exceed $5.2 billion in 2018.
In 2017, the China assembly equipment market reached $1.4 billion in revenue, remaining the world's largest with 37 percent share.
In 2017, assembly equipment manufactured in China (including assembly equipment made by foreign-owned companies and JVs) accounted for 17 percent of China's assembly equipment market.