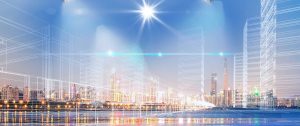 CTAccel of China, the two year-old image processing specialist, is partnering with French FPGA acceleration specialist Accelize to make the FPGA-based CTAccel Image Processor (CIP) available on on the AccelStore marketplace.
CIP is an image processing accelerator that improves server throughput and latency.
"By joining the Accelize ecosystem, we are making our image transcoding expertise available to a broader audience of cloud and enterprise application developers on all the cloud and enterprise platforms supported by the Accelize framework starting with OVH and AWS," says CTAccel's Ivan Wong, "this partnership with Accelize allows us to explore new ways to offer our products to a wider range of customers whether they are Cloud Application developers or looking for on-premise accelerationsolutions in a fast, easy and cost-effective way."
Similar to other accelerators on AccelStore, CIP will leverage the Accelize RESTFul API to enable evaluation and deployment on any supported platform, starting with Amazon Web Services (AWS) and OVH.
The accelerator will also be available on multiple Enterprise FPGA cards for on-premise usage and purchasable with a variety of business models.
"CTAccel has proven the value of its solutions on multiple Cloud Service Providers in Asia, and we are excited to work with them to offer image transcoding acceleration to AccelStore users," said Accelize's Stephane Monboisset.
AccelStore is a new, online marketplace of ready-to-use accelerator functions, provided by a growing ecosystem of 3rd party developer companies, that can be deployed in data centr
Accelize gives IP developers the right framework and support to deploy their FPGA solutions to the Cloud and manages all aspects of distributing and licensing for them.
AccelStore makes the online library of FPGA-accelerated functions available to the broad audience of cloud applications developers with easy evaluation, licensing and usage terms.