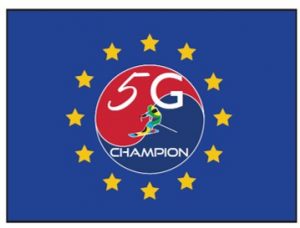 The agreement frees up the process for getting 5G spectrum auctions underway. It is hoped they will be complete by 2020.
EU countries will use the 3.6GHz midband and 26GHz millimeter wave spectrum bands.
"We are laying the groundwork for the deployment of 5G across Europe. It is vital because many applications, from connected vehicles to smart cities and telemedicine, will not happen without first-class connectivity. Let's now agree as soon as possible on other elements of the new EU telecoms rules that we proposed," says EC vp for the digital single market, Andrus Ansip.
Negotiations on other parts of the European Electronic Communications Code are ongoing. The goal is to find an agreement as soon as possible to stop Europe falling further behind China and Korea.
"The EU is ready to lead on 5G deployment,"says Mariya Gabriel, Commissioner for the Digital Economy and Society, "with this political agreement, co-legislators set in stone the roadmap on spectrum for 5G that we put forward last October and which paves the way for the 5G gigabit society envisioned by the Commission in 2025. It is time to deliver. This can happen only if telecom, vertical industries and public authorities agree to join efforts and go in the same direction."
A hopeful EU thinks 5G will accelerate the introduction of autonomous cars, smart cities, wireless virtual reality, and ultra high-speed mobile internet services.