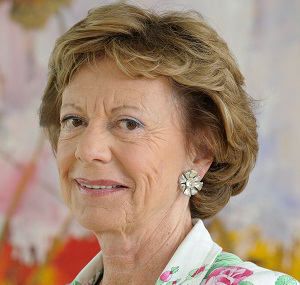 Kroes said she wants to see European semiconductor producers regain a 20% world market share – out-producing the American suppliers.
"It's beyond my wildest dreams," says Penn, "as you know, I (and others) have been pushing the Commission (DG Connect & NK's Cabinet) hard for these over the past months; it seems our efforts have not been in vain. Industry (and Europe) owes the Commission, and Neelie Kroes in particular (pictured), a real debt for her courage and vision."
However there are dangers of a negative backlash, warns Penn. "I am fully expecting a strong rear-guard action of vested self-interest groups over the coming weeks to try to neutralise the main thrust of the Commission's message and dilute the '20% share' and 'bigger than the US' targets. This mood was apparent during the panel discussion at the recent SEMI event in Brussels.  We cannot allow this to happen. This is one goal that Europe simply cannot be allowed to fail."
"It is now up to industry (from science to end markets) to map out the roadmap and quantify these roadblocks and come up with recommendations," adds Penn, "the ball is now squarely back in industry's court and, although the European Leaders Panel make up has yet to be agreed, its marching orders have been defined "Report back by Dec 2013".