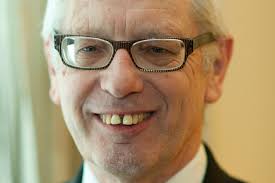 "I t looks like the best number for this year, by my mathematics, is minus 3.8%," said Penn, "that's five years in a row that the chip market hasn't recovered."
"Why?" asked Penn, "because there's no product to drive the market."
He pointed out that the unit demand has been below the 30 year 10% trend for four years – 9.5% in 2013, 8.3% I in 2014, 5% in 2015 and 6% in 2016.
"Either the 30-year trend is over (in which case all the IoT forecasts are complete baloney) or there's a correction down the road," said Penn.
"Are we heading back to a $1 ASP? asked Penn
In the early 80s it was an industry maxim that all chips came to cost a dollar, then ASIC and DRAM pushed it up. But it's now sinking back towards $1.
As for 450mm, Penn said "Europe has turned off all life support for 450mm."