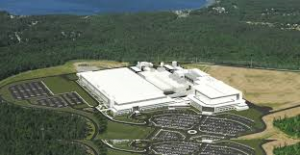 "Utilizing GF's eMRAM as a working memory allows sections of the eVaderis MCU to power cycle frequently, without incurring the typical MCU performance penalty," says eVaderis CEO Jean-Pascal Bost.
The jointly developed reference design with GF's 22FDX with eMRAM will be available in Q4 2018.
PDKs for 22FDX with eMRAM and RF solutions are available now. Customer prototyping of 22FDX eMRAM on multi-project wafers (MPWs) is underway, with risk production planned for 2018.
Off-the-shelf eMRAM macros are available now, featuring easy design-in with both eFlash and SRAM interface options.