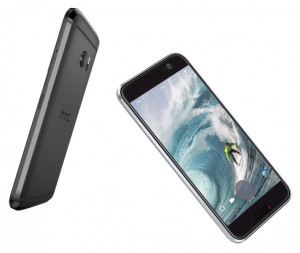 About half HTC's R&D staff – about 2000 people – will move across to Google.
HTC will continue to make its own phones and the Vive VR system.
It has been struggling since losing market share to mainland China phone makers, dropping to fifth place in its own domestic Taiwan market.
Rick Osterloh, Google's senior VP of hardware, writes:
In many ways, this agreement is a testament to the decade-long history of teamwork between HTC and Google. Together, we've achieved several mobile-industry firsts, including the first ever Android smartphone, the HTC Dream, also known as the T-Mobile G1; as well as the Nexus One in 2010, the Nexus 9 tablet in 2014, and the first Pixel smartphone just last year.

It's still early days for Google's hardware business. We're focused on building our core capabilities, while creating a portfolio of products that offers people a unique yet delightful experience only made possible by bringing together the best of Google software—like the Google Assistant—with thoughtfully designed hardware. [It] has been a longtime partner and has created some of the most beautiful, high-end devices on the market.
The deal includes a non-exclusive license for the intellectual property.
See also: Raspberry Pi leads changes in Google's latest IoT Android Things