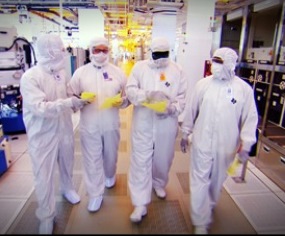 UMC's jv fab in Tainan, called Jin Hua Integrated Circuit, is reported to be on hold. Jin Hua is a jv between UMC and the Fujian local government.
GloFo's $10 billion jv fab in Chengdu – a jv with the Chengdu local government – is also said to be on hold.
GloFo's plan to build a jv fab with the Chongqing local government is reported to have died the death.
SEMI reckons that China spent $6.46 billion on semiconductor manufacturing equipment last year making it the third largest spender after Taiwan on $12.23 billion and Korea on $7.69 billion.
SEMI reckons that six new fabs will come on-line in China this year and 14 next year,
However all these all depend, to some extent, on government subsidy and this can be fluky in China with projects abruptly canned without much warning.