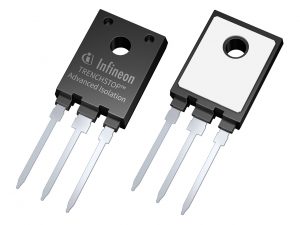 40-50% of the cost of an EV is the battery cost, say the researchers, and the second highest cost – representing 15-20% of the cost of an EV –  is the driving  system.
As IGBTs account for half of the driving system cost, they command 8-10% of the total EV production cost.
IGBTs can also be used for the charging systems which makes their pricing critical to the EV proposition.
Suppliers to the $7 billion IGBT market include: ABB, Danfoss A/S, Fairchild, Fuji Electric, Hitachi, Infineon, Mitsubishi Electric, Renesas, SEMIKRON, and Toshiba.
Freescale once described  their importance in the driving system as being "a high-voltage, high-current switch connected directly to the traction motor in a hybrid electric or electric vehicle. It takes direct current energy from the car's battery and, through the inverter, converts the alternating current control signals into the high-current, high-voltage energy needed to commutate or turn the motor.
The IGBT is an ideal motor inverter switch for 20KW to 120KW EV motors due to its high efficiency and fast switching. The more efficient the IGBT, the less power is lost to wasted heat, resulting in better mileage or 'miles per watt' (MPW) of energy."