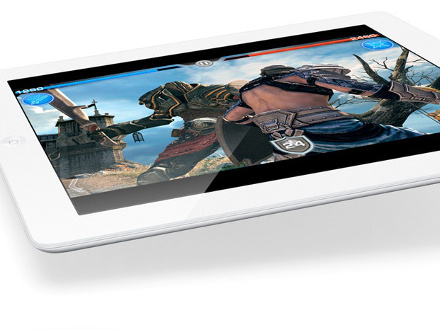 Imagination's share price plummeted from 269p at the end of play on Friday to a low of just 84p on Monday morning after its biggest customer, Apple, told the firm it would stop licensing its GPU technology within two years.
See also: Will Apple Fab? [Mannerisms]
The shares had recovered to 118p as markets opened this morning (5 April), however, following speculation from analysts that Imagination could become the target for an acquisition – possibly from China, or maybe even by Apple itself.
Analysts at investment bank Credit Suisse said on Tuesday: "Given Imagination's graphics offering and its portfolio of patents around it, we believe there is an increased probability of M&A interest especially from China."
A note from analysts at investment bank Jefferies, meanwhile, put forward the theory that Apple could be positioning itself for a takeover of Imagination for its PowerVR GPU.
"A Byzantine analysis would have Apple intent on taking over Imagination for PowerVR, and using the warning of cessation to depress its prey's valuation (and emphasize its dependence on Apple) before pouncing. A version of this would see Apple standing by to acquire IMG's IP (intellectual property) in any future crisis – perhaps at least providing a safety net to value," Jefferies said in a note, before adding that this scenario "seems a long shot".
Imagination revealed in a statement on Monday (3 April) that Apple had informed it of its intention to stop using its GPU technology within 15 months to two years, so would no longer receive royalty payments under the current licensing agreement.
In the statement, Imagination said it did not accept Apple's assertion that it will be able to develop a new GPU technology without violating Imagination's intellectual property rights and patents.
Imagination added in the statement that it was now in discussions over "potential alternative commercial arrangements" with Apple over its current license and royalty agreement.
Apple has not made any public statement on the news of its arrangements with Imagination.
However, it has been moving away from reliance on third-party technologies in recent years as it builds its own chip technologies.