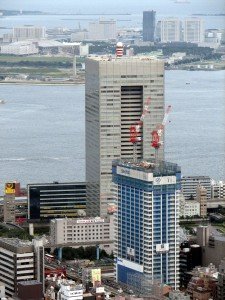 The Japanese government is concerned about Toshiba's technology leaking to China and the biggest bid in round one is reported to be the $27 billion bid of Hon Hai which has manufacturing plants in China.
It was reported over the weekend that Hon Hai has approached Apple over supporting its bid, although it is understood that no decision has yet been taken. Taiwanese group Hon Hai, which also trades under the Foxconn name, derives half its revenues from Apple.
To try and influence Japanese government acceptance of its bid, Hon Hai is reported to have asked Softbank of Japan – which recently bought ARM – for help. The two CEOs are friends.
INCJ may seek to join any winning bidder as a junior member of  a team bid so that it can act to ensure that Toshiba's technology is not at risk of leaking to an unapproved company.
China is building 3D NAND fabs in Wuhan and Nanjing and desperately needs process technology for them.
Other bidders for the Toshiba memory chip business include Broadcom, Western Digital and South Korean group SK Hynix.