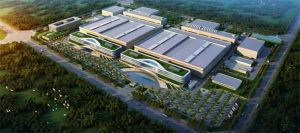 The fab is a jv between the city of Fujian and UMC.
The jv has received $5.3 billion  in government funding. It is expected that it will receive $8 billion eventually.
China's other big memory fab project – Yangtze River's at Wuhan – expects to run first silicon this year. It says it has its first order for NAND.