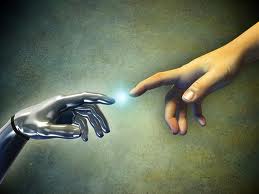 Kyocera has pursuing  haptic feedback R&D for a decade. Its  HAPTIVITY technology enables a real touch sensation on any human-machine interface. 
Kyocera has introduced its HAPTIVITY devices in Japanese, U.S. and European tradeshows, and holds patents on this technology in multiple countries.
Kyocera develops devices, equipment and systems that incorporate haptics, while licensing its technology for a wide range of uses, including automotive and industrial applications.
In April Kyocera sued the automotive component supplier Preh in a Dusseldorf court alleging  infringement of its haptics patents.
Kyocera says it has offered to license its haptic technology to Preh,  but Preh won't agree terms.
Ultrahaptics of Bristol is also supplying haptics technology to Bosch.