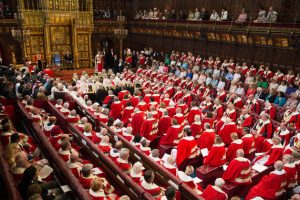 The Committee will question Doteveryone, a think tank which champions responsible technology for the good of society; the Internet Society which is dedicated to ensuring that the internet stays open and transparent; and Julian Coles, a digital media policy consultant.
The evidence session will begin at 3.30pm in Committee Room 2 of the House of Lords. The Committee will hear from:
Rachel Coldicutt, Chief Executive Officer, Doteveryone
Julian Coles, independent digital media policy consultant
Dr Konstantinos Komaitis, Director of Policy Development, Internet Society
Over the course of the session the Committee are likely to ask questions including:
What is the attitude of the public towards further internet regulation?
What ethical principles should the providers of internet services adopt with respect to design? How could this be regulated?
What measures should online platforms adopt to ensure online safety and protect the rights of freedom of expression and freedom of information?
Does the GDPR, in your view, provide sufficient protection for individuals in terms of transparency in the collection and use of personal data or do we need further regulation?
Is competition law effective in regulating the activities of online platforms?