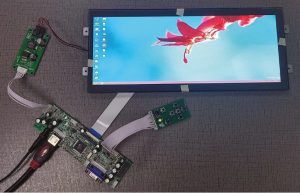 Post-Brexit, Southern Manufacturing & Electronics 2017 seems undaunted and unbowed, as it showcases the UK's electronics and manufacturing skills.
Southern Manufacturing: Say hello to Electronics Weekly at M133 »
3D printing
One of the most significant contributors to prototyping and developing is the accessibility of 3D printing.
This technology will be seen at the CREAT3D stand (R127), where the independent specialist in desktop printers will show 3D printers in action, with experts available to advise on material properties, strengths and finishes, as well as how the machines can be used to make casings and enclosures, sales tools and components as well as tooling.
The company will showcase the Formlabs Form 2 3D printer, which uses stereolithography technology to prototype small components and casings with fine details.
It will also show the Markforged range of 3D printers, including the Onyx Series, Mark X and Mark Two, which are engineered for high strength 3D printed parts. They use nylon or onyx (nylon with micro carbon fibres) and can incorporate Kevlar for impact- or abrasion-resistance, fibreglass or carbon fibre for strength.
Another means to accelerate time to market is the user interface development framework software from ByteSnap Design (L80).
The latest version is SnapUI, which supports the Raspberry Pi. It is, says the company, more proficient than ever at taking software to production. It enables development of the user interface independently of the hardware, on a reference hardware platform or Raspberry Pi, ready for deployment to the target device when the hardware is ready.
Changes to the user interface can be implemented rapidly and simply by changing the XML description of the interface.
Connectors
Several companies are introducing new connector models and services for a variety of industries.
CIE Connectivity (J38) off ers a custom service, working with customers to find the standard cable or connector required, without compromising product or system design. Cables or connectors can be specified according to cable length, connector type, pin number, colour, IP rating, price or branding, says the company.
Moving from military to industrial connector design, ODU Connectors (H86) will highlight its pick'n'mix approach, incorporating current, signals, data rates, pneumatics or fibre optics.
It will showcase the ODU-Mac Silver-Line, for automatic docking and in customisable lengths, the ODU-Mac White-Line, for manual mating, with a choice of housings, and the ODU-Mac Blue-Line, a tool-free version for on-site assembly. Specialising in the marine and automotive industries, Actisense (G38) has developed micro cables and connectors that use the NMEA 2000 communications standard to connect devices using controller area network (CAN) technology, originally developed for the automotive industry.
These products can connect sensors and display units on-board vessels of all sizes, says the company. They include five wires within a single waterproof cable, such as power and ground wires, two signal wires and a drain wire. The UL-certifi ed (E137250, UL1277) cable is available as a bulk cable reel or individual cable assemblies, in lengths from 0.25m to 10m and fitted with M12 threaded connectors. Reels are available in 100m lengths.
RF connectors from Coax Connectors (H134) can be provided as off -the-shelf products, custom-made to address RF connectivity issues. The company's stand will include new SMA connectors for challenging environments.
The IP68 sealed, bulkhead connectors protect in water to a depth of 10m for at least four hours, says the company. There will also be the new micro BNC 12G insulated metal thread bulkhead jack-to-jack adapter designed for full high-defi nition (Full HD) applications and has a pitch of just 9mm, yet has a capacity of 96 12G channels in a 1U panel.
The Korus BNC and micro BNC (HD-BNC) ranges off er a selection of 12G connectors for 4K, Ultra HD and 12G-SDI video application.
Enclosures
Distributor company Broadband Technology 2000 (D109) shows how it has broadened its range from its initial telecomms base. It offers a range of electronic systems, boxes and components which are used in applications as diverse as medical surgery and major security systems.
Alongside its range of established products will be recent introductions from Megachips, display port, sensor fusion and PLC ICs, Cymbet's HD Enerchip battery IC, InvenSese's gyroscopes, acceleration compass and barometer ICs, Maestro/Falcom's global navigation satellite system (GNSS) and tracker modules and flow, pressure and tilt sensors from Memsic.
The in-house modification capability at Hammond Manufacturing (K79) will be showcased, with examples of application-specific plastic and die-cast enclosures.
The company has recently invested over £100,000 in additional CNC machines and production engineering and control systems. A radio module from RF Solutions (G110) addresses internet of things (IoT) applications. The RF-LoRa module has been developed around the Semtech SX1272 LoRa chip. It measures just 23x20mm, yet has a range of 16km and claims to offer spread spectrum communication and high interference immunity within minimum current consumption.
Shielding
Still with RF, but RFI/EMI shielding, Kemtron (K86) will exhibit its range of shielding gaskets and components.
It offers conductive elastomers of silicone and fluorosilicones loaded with conductive particles, knitted wire mesh gasket strip in either model, tin-plated copper-clad steel, stainless steel or aluminium, EMI-shielded honeycomb vent panels in aluminium or steel, together with conductive fabric over a foam gasket strip, beryllium copper fi nger strips, shielded optical windows for display devices and other solutions for EMC requirements.
For advice on complying with EMC and Radio Equipment Directive (RED) requirements, RN Electronics invites you to its stand (D38) to discuss changes to EMC and RED standards that have been brought into UK law. It offers testing to European standards (EN, ETSI, CENELEC), is an FCC Conformity Assessment Body for the USA and is listed by IC for Canada.
Power
Described as a breakthrough in AC/DC power source technology, the Pacific Power AFX will be shown by Caltest Instruments (J127). It delivers 15kVA of power from a 4U 19-inch rack mount chassis.
According to the company, at 51kg it is the highest AC power density available. It off ers a single 300V AC or 425V DC voltage range, operating on a constant power curve. A Pacific Power Source UPC compatibility mode allows legacy test software to control the AFX series via local area network/ LAN-based extension (LAN/LXI) or USB interface.
AC/DC power supplies are also available from Relec Electronics (G80). Its range includes 1.0W PCB mount units to chassis-mounted power supplies up to 5.4kW output power and DC-DC converters from 1.0W to 550W with input ranges from 3.0V to 400V DC and output voltages from 0.8V DC.
Manufacturing services
IEW (G61) will tell visitors about its expansion into box, panel and cabinet building. These services are in addition to the sub-contract manufacturing services it offers, producing cable assemblies, looms, PCB assemblies for OEMs and R&D, and electro-mechanical assemblies for the medical sector.
Investment at EuroTech (L104) has focused on fine-line and thin core technology, enabling the company to process ever-thinner layer PCBs at its AS9100C accredited facility in the UK.
Visitor information
Southern Manufacturing and Electronics 2017 takes place at FIVE, Farnborough, Hants, GU14 6XL, from Tuesday 21 March to Thursday 23 March.
Opening hours are 9:30 am to 4:30 pm on Tuesday and Wednesday, and 9:30 am to 3:30 pm on Thursday.
FIVE is easily accessible by car and there is plenty of free parking at the site. For rail users, Farnborough North Camp is the nearest station, Farnborough Main and Aldershot stations are also close. A complimentary coach shuttle service will operate. For details go to www.industrysouth.co.uk
Caroline Hayes