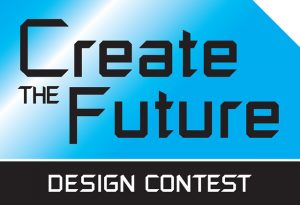 Previous contests have produced more than 12,000 design ideas from engineers, entrepreneurs and students in more than 100 countries.
Last year's grand prize winner was HI-Light, a solar thermal chemical reactor, developed at Cornell University, that converts carbon monoxide and water into methanol and other high-value hydrocarbons.
"Fostering technical innovation is an investment in the future that will benefit everyone," says Mouser's Kevin Hess.
The Create the Future Design Contest brings attention to product designs that enhance quality of life, improve the efficiency and quality of healthcare or help to reduce dependence on nonrenewable energy sources.
Previous grand prize-winning entries include an economical rapid screening device to prevent food-borne illness and a wheelchair propulsion system designed to increase the user's mobility while decreasing upper body repetitive strain injuries.
The grand prize winner will be chosen from the winners in seven entry categories: Aerospace and Defense, Automotive/Transportation, Consumer Products, Electronics/Sensors/IoT, Machinery/Automation/Robotics, Medical, and Sustainable Technologies. For more information